______________________________________


Heriberto 'Eddie' Seda: New York Zodiac
Seda loved to read, particularly about guns and violence. He liked magazines like Soldier of Fortune and books on serial killers. He idolized Ted Bundy, who in addition to being a rapist and murderer was also a clean-cut man and a good citizen who did volunteer work.
But, the killer Seda most admired was the Bay Area's Zodiac. He was a mystery because he'd never been caught. He was smarter than the cops. Movies like Dirty Harry had been made about him. He was a servant of God and his sinner victims would serve him in the afterlife.
One of the many books on that subject which sat on Eddie Seda's shelf was a well-worn copy of Robert Graysmith's Zodiac. Considered by many to be the definitive book on the original Zodiac case, it provided the blueprint for Seda's carefully constructed identity. He was the new Zodiac.
_______________________________________________________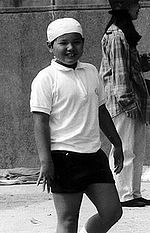 Seito Sakakibara: Japanese Zodiac
In the note the killer warned: "This is the beginning of the game... You police guys stop me if you can... I desperately want to see people die, it is a thrill for me to commit murder. A bloody judgment is needed for my years of great bitterness." It ended with words in English, "shooll (sic) kill" and was signed in a mysterious combination of Japanese characters meaning rice wine, rose and sacred master, followed by "the school killer."

The killer also used a cross-like symbol remenicent to the one used by San Francisco's infamous "Zodiac" killer. Similar slogans were found painted on walls near the elementary school where the head was found.
______________________________________

Unknown Copycat
A smeared envelope containing a letter that confessed to a murder, promised more to come and concluded with the signature used by the famous Zodiac killer, who murdered five people in Northern California from December 1968 to October 1969, thrust a North Carolina newspaper into a quandary this week.
The letter, sent to the Fayetteville Observer, specifically confessed to the murder of Spc. Megan Lynn Touma, a solider seven months pregnant and stationed at Fort Bragg, who was found dead in a hotel bathtub last week. She is the second pregnant U.S. soldier murdered in the last six months.
The letter's chilling words said, "I am responsible for the dead body," then named the address where Touma was found. "It was a master piece," the note said. "I confess that I have killed many times before in several states, but now I will start using my role-model's signature. There will be many more to come."
______________________________________